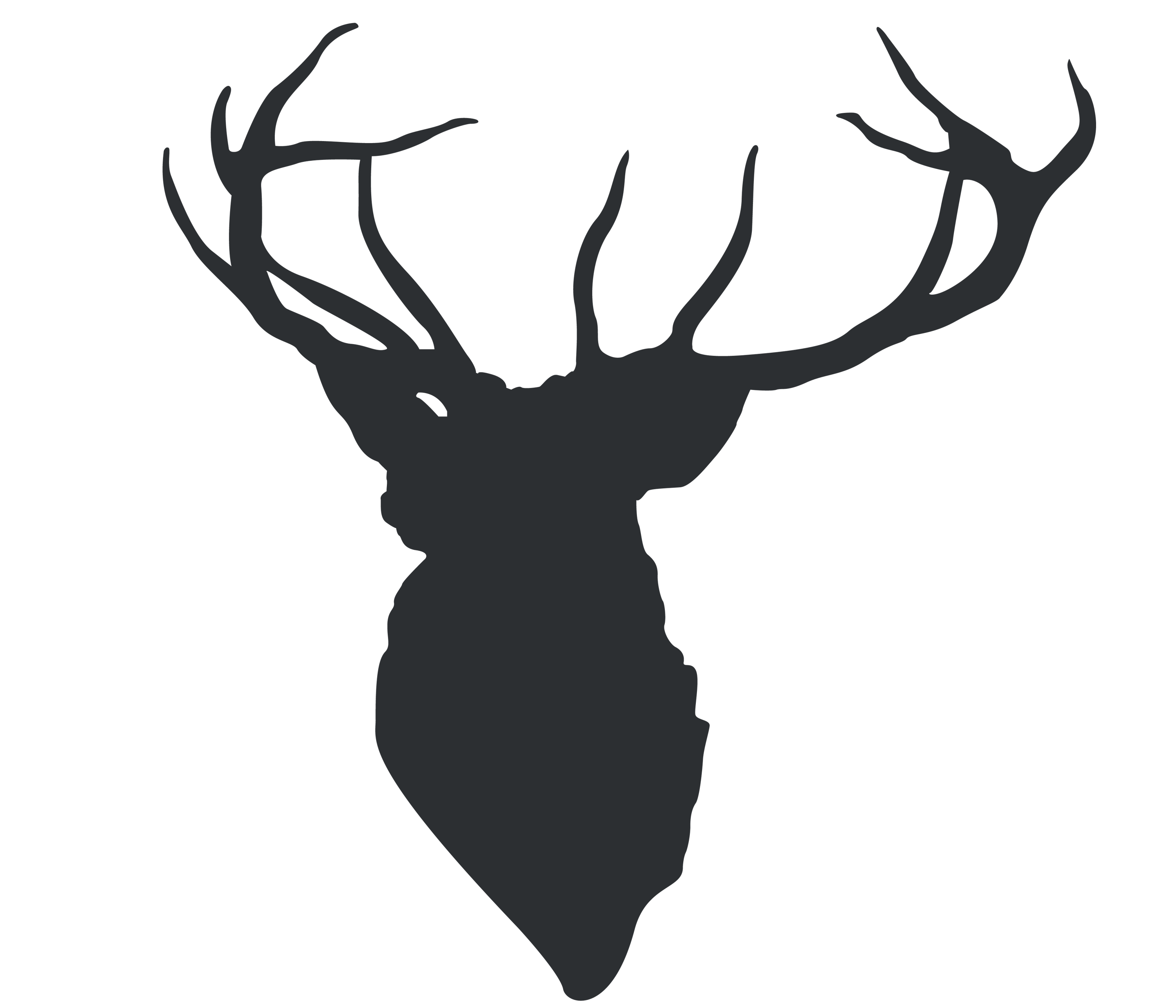 vapey macstaggerson
aka The Four Pronged Assassin
Who's the Reviewer?
I am the Big Stag on campus of our Shandwick place store.
I have over 8 years vaping experience from using starter devices and pods myself all the way through to mechanical mods and rebuildable products.

I live and breathe vaping and I'll be updating this blog every single week and adding reviews on everything I can get my hooves on until they turn me into glue and send me to the big forest in the sky.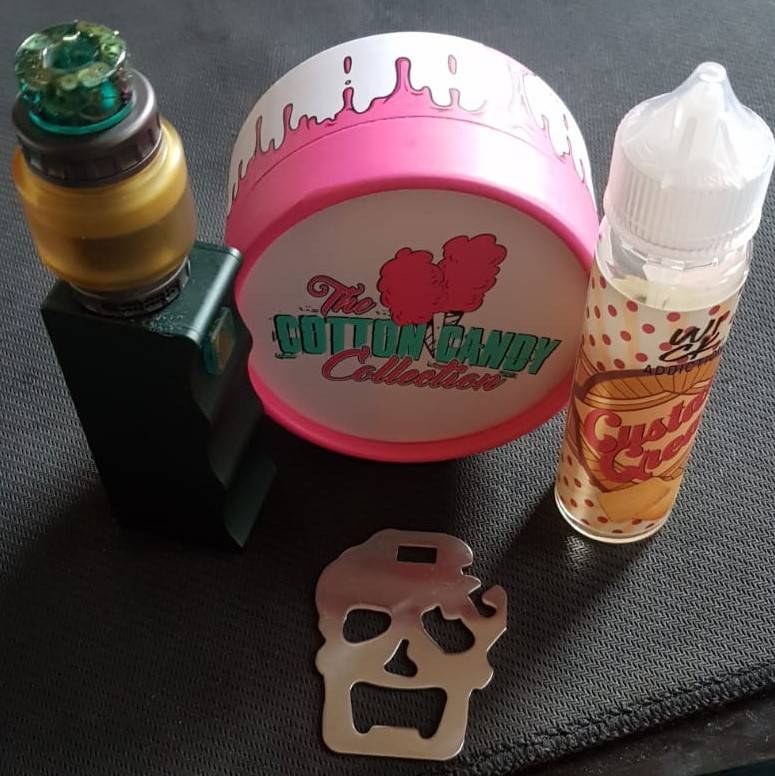 Vapey McStaggerson is delighted to introduce one of the best rebuildable tank atomizers on the market. I personally use a couple of these devices and absolutely love it. Before I get right into the carrots of this, first of all here are its specs.
• Dual or single coil compatible
• 25mm Diameter
• 242 degree of airflow direct to coil
• 2ml capacity
• Dual diffusion airflow
• Easy Screw Top filling
• Hybrid Safe 510 (Can be used with mechanical mods)

let's learn about the blotto!
This RTA is brought to us by Dovpo and Vaping Bogan, Dovpo with their high quality machining and Bogan with his extensive experience have created one of my favourite RTA's ever! Let's start with the looks, designed to represent a bottle cap from a bottle of beer, it is definitely a nice looking RTA. This design pays homage to Bogan's love of beer which he goes over in his reviews. Clear glass is provided with the device being TPD compliant, however bubble glass is available which will hold 6ml of juice. This comes with a clear glass and an ultem glass to make the device stand out and really look the business. The standard 810 drip tip has a matching ultem ring on the top and can be swapped out. I have used standard 810 drip tips, Nix Tips, half moon tips and all fit nicely. Available in a multitude of colours for those real magpies out there looking for some matchy match action.
When it comes to performance this thing does not disappoint, the restricted draw gives the user a delicious mouthful of flavour with every vape. The build deck is impressive, it has what is described as '242 degrees' airflow. So you get airflow directly under your coils and 2 pillars with honeycomb airflow round the sides. This allows air to hit almost every angle of your coil providing that excellent flavour. The chamber is quite small and condensed, this also helps provide all of that flavour. Just to clarify this is a Direct to Lung draw but it is restricted. I've heard stories of people drilling holes in the airflow to get more. It's safe to say this is technically not a cloud chasers RTA, although I have never had any issues annoying the wife trying to watch the telly. With 2 large kidney holes and an easy half turn this device is also super easy to fill with any size of bottle. The holes are big enough that air bubbles don't force the liquid back out of the tank which can be an absolute pain.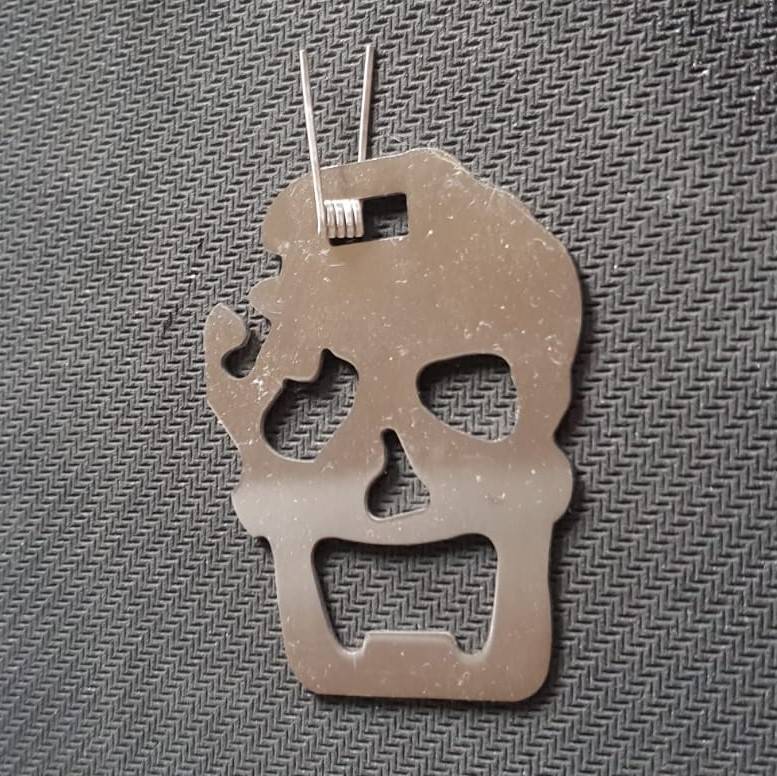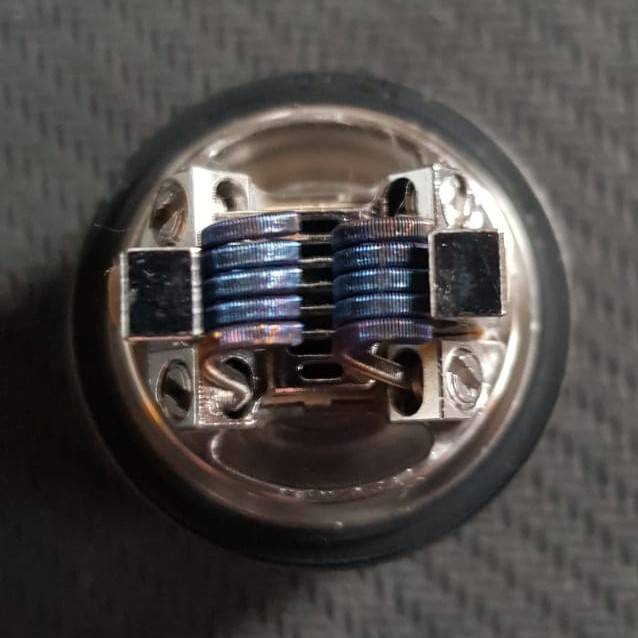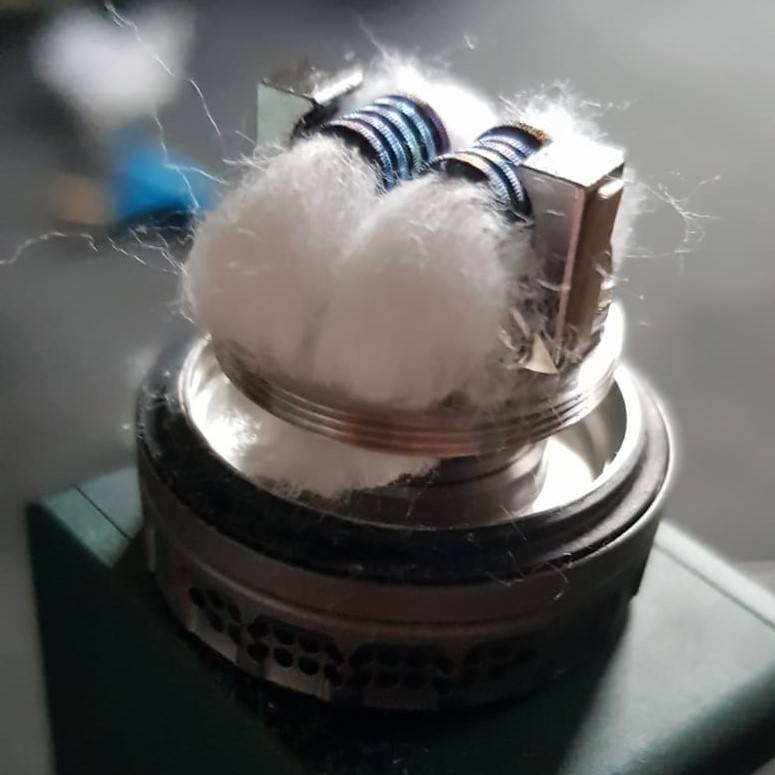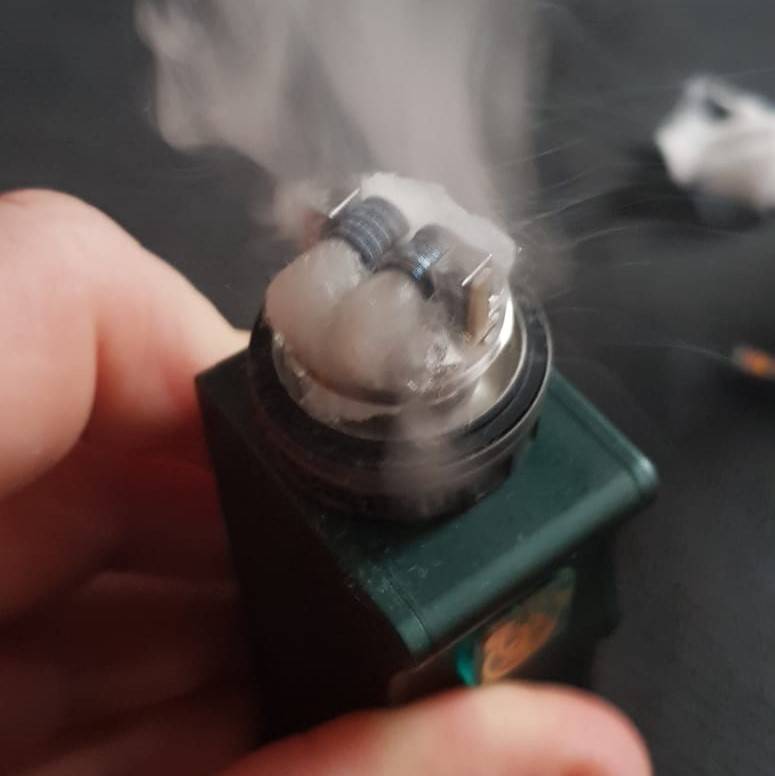 let's be real, let's talk cons
As good as any product is there is are always cons, I would say the cons are quite subjective but I'll mention them and let you decide. First sort of con, because of the side posts that stick up to provide that side airflow it limits the users access to the build deck. For an inexperienced user this could be tricky and make the coil installation that little bit more difficult. The holes for the coil legs are quite shallow, the user needs to measure and snip the coil legs near perfect in order to get their coils installed. If you snip the coil legs too short then you will struggle to install the coils, if you don't snip the legs enough you will not have space to install 2 coils. You do get a bottle opener in the box which also doubles up as a tool that can measure the legs for sniping your coils. I personally found that the legs are still a wee bit long when using this, so I eye ball it. Another con, now this one is definitely subjective is the restricted draw. I personally love it, I think it gives a real satisfying flavoursome vape compared to other RTA's I have used. However I can also see why some may not like it. The biggest con is wicking the RTA, it took me several attempts and I can see why others may complain about this. The trick is to combing out your cotton just right and cutting it the perfect length. Once you figure it out it's a piece of cake but getting to that stage can be a little frustrating. Too little cotton means leaking and too much cotton gives you horrible dry hits. So here are my hints & tips for the wicking. I tend to use quite small coils, the MTN fused claptons 0.16ohm are absolutely perfect for this RTA. I will pull the coils close to the side airflow, leaving a reasonable sized gap between the coils. Make sure when putting cotton in that it is fluffy but not tight through the coil, I tend to take a pair of sharp scissors and snip so that the cotton just pokes out the juice port ever so slightly. Before we put the cotton in the juice port though I recommend taking a pair of sharp tweezers and thinning out the cotton by lightly brushing the tweezers through the cotton. This is absolutely key for me and just lets that juice get to those coils that bit faster. A good tip is to use the tweezers on the top of the cotton and leave the under side of the cotton. If you brush out too much you may get leaking. Once this is brushed out you want to grab the end of the cotton and lightly place it in the juice port. This should not be stuffed in there and should be relatively loose. Make sure there are no obvious holes and that the entire port has cotton in there. The last thing I do is take a small flat head and slightly lift the cotton away from the build deck and off of the bottom airflow. Since doing all of these steps I have zero issues using this RTA.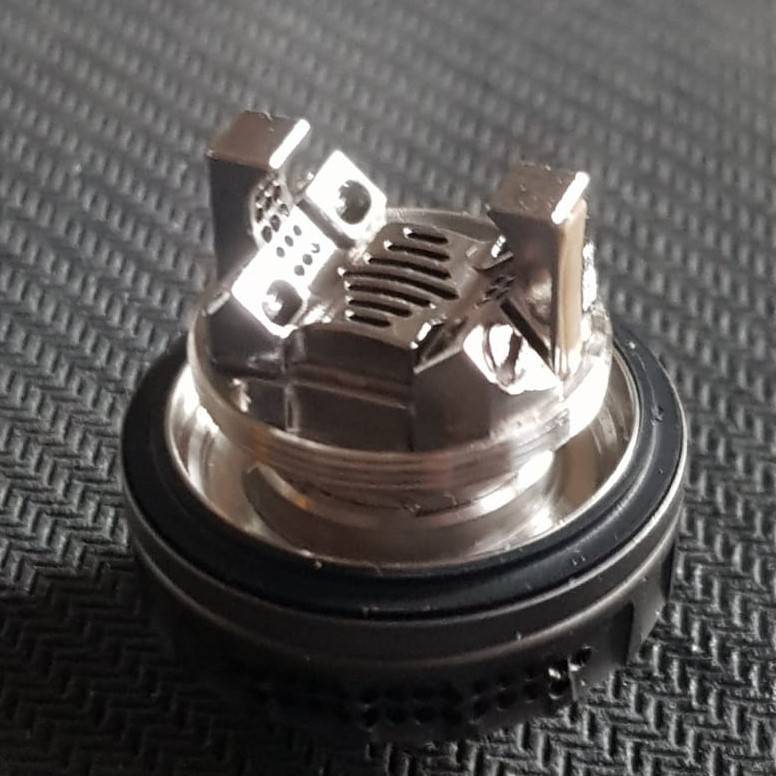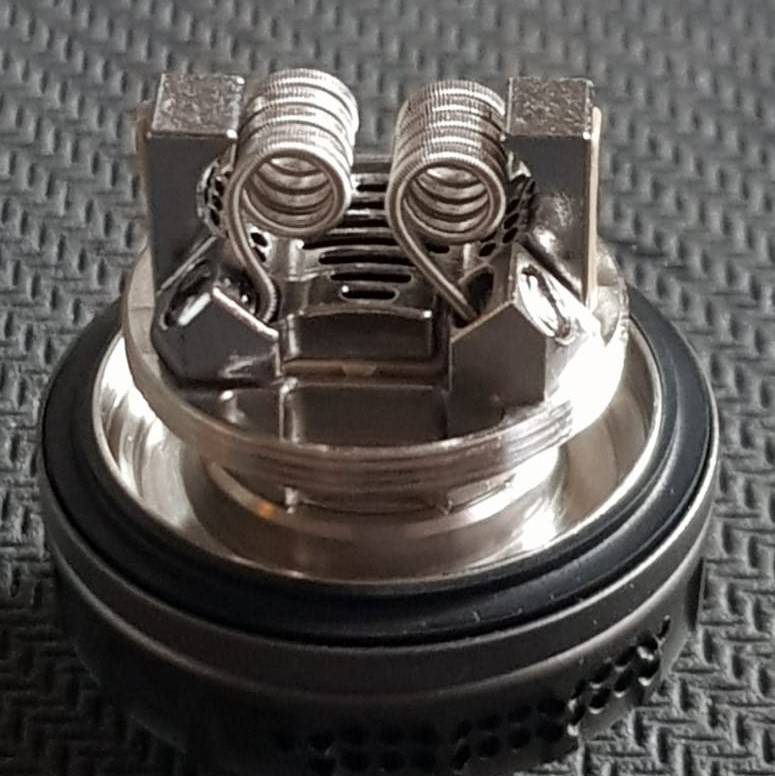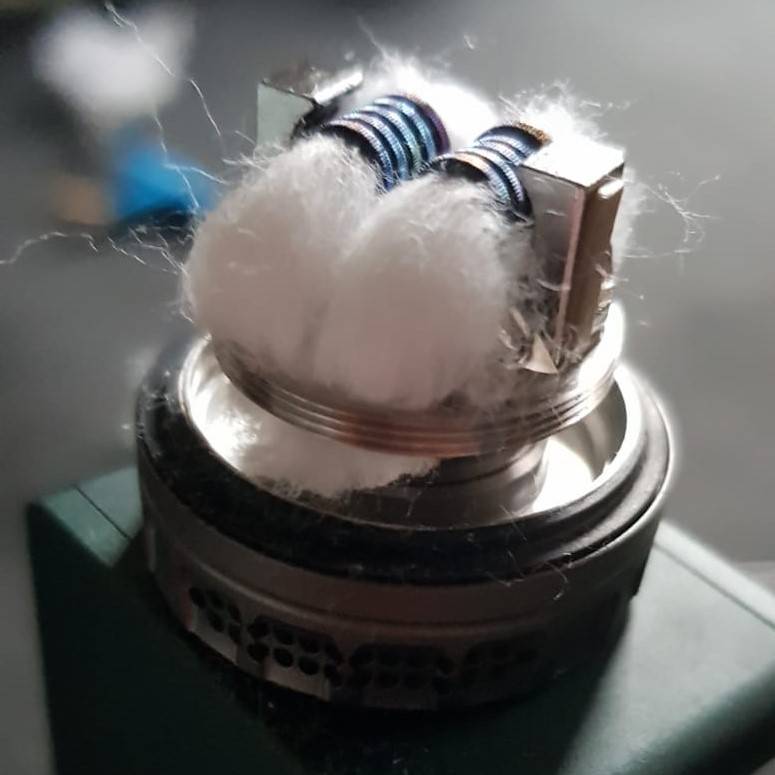 Overall I rate this 9 stags out of 10.
The cons I have mentioned are not cons for me, this really is one of the best performing RTA's ever made. As I mentioned the flavour is outstanding, I really can't emphasise this enough, it is a beast. With it's dashing good looks it's easy to see why this is such a popular RTA. Now in this particular review I didn't install a single coil, however I have used a single coil in the past. I would recommend a 4mm up to 6mm coil, I used a 3mm and it just didn't quite cut it. The problems I found because I used a coil that was too small was lack of flavour and I couldn't get the wicking right. I would get leaking or dry hits it was very frustrating. Once I figured out the dual coil setup, I have never looked back. I can't wait to vape some good whiskey bourbon, vanilla and a whole host of very rich and mourish flavours next week with this new juice line. Ideally would have been perfect in my Blotto but like you I will just have to wait.

wick addicition and custard cream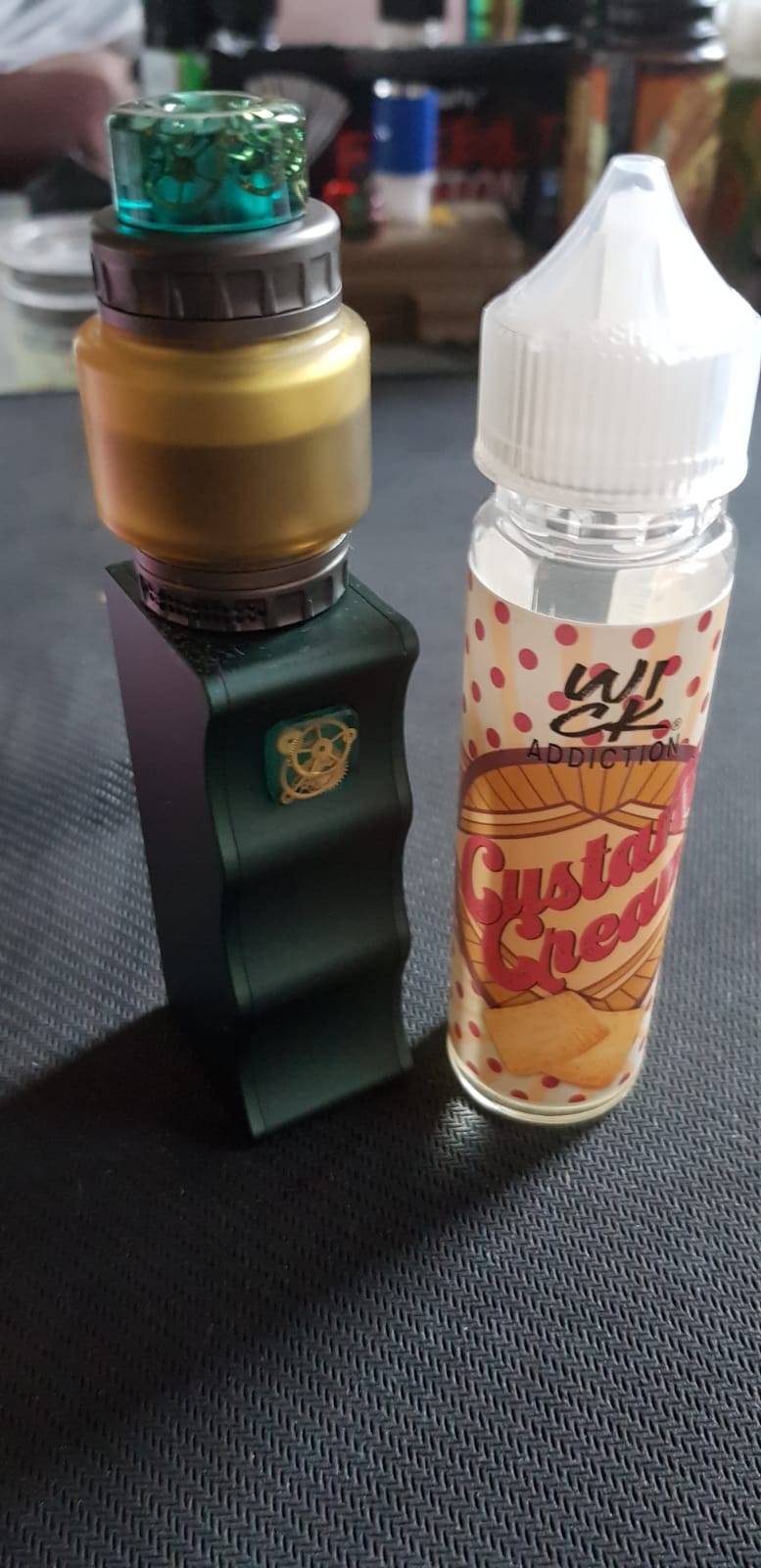 So what did I vape in this excellent device? Step into the Forest Wick Addiction – Custard Cream. Now I am a fatty, I love custard cream biscuits and what better way to cut out some calories, just vape them. This juice is absolutely spot on, you get that delightful golden biscuit followed up by a sweet and creamy wave of vanilla. I have vaped this a few times and everytime I like it more and more. This time I put in a sweet nic shot and wow, it really made the flavour pop. It is safe to say this is one of my favourite all day vapes. Wick Addiction for those that don't know are one of our exclusive brands and they are absolutely amazing! They have a great company ethos and use high quality from factory to shelf. Anyone hate it when a juice melts your coil? Wick Addiction have you covered, they use 1% sweetner so none of their juice kill your coils, this does not detract from the flavour. If you haven't already, then these are 3 for 2 and that is an absolute bargain for the quality you get. With over 95 flavours I'm sure you'll find something you like.
That was Vaporony's first review, we hope you enjoyed it and look out for more.

---