Under the hood: Smok RPM80 Pro

Smok RPM80 Pro is a real game changer in the pod market. It is based on the ever so successful RPM40 but so much better!!

The RPM80 Pro kit takes an 18650 battery (not included), which can meet long-time vape without worrying about the insufficient battery capacity. Also now has adjustable airflow, a gamechangerIt has Variable Wattage/Variable Voltage modes to choose from. Fast charging through the Micro USB Port port to keep vape for a long time.
In addition, the RPM80 Pro RPM Pod which is compatible with all RPM40 coils and RPM80 RGC Pod which has an innovative RGC conical mesh 0.17ohm coil built-in, providing a more powerful cloud and flavor. And RPM80 Pro is larger than RPM40 in all dimensions but slightly lighter than it, just 97.3g.

Price: £32.99 (Buy now)
Colours: Black Stabalised Wood, Black White Resin, Black Carbon Fiber, Red Stabalised Wood, Fluid Blue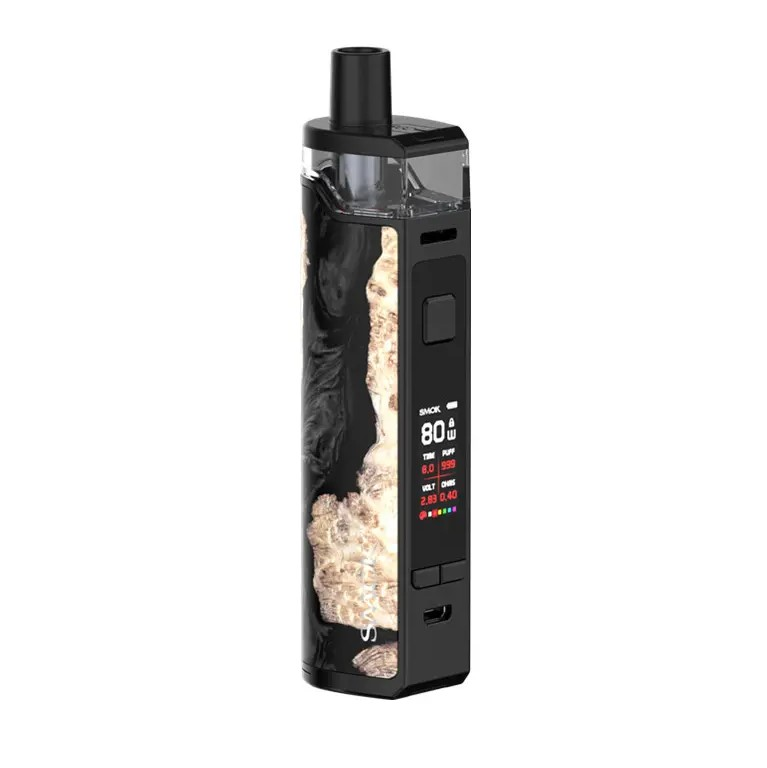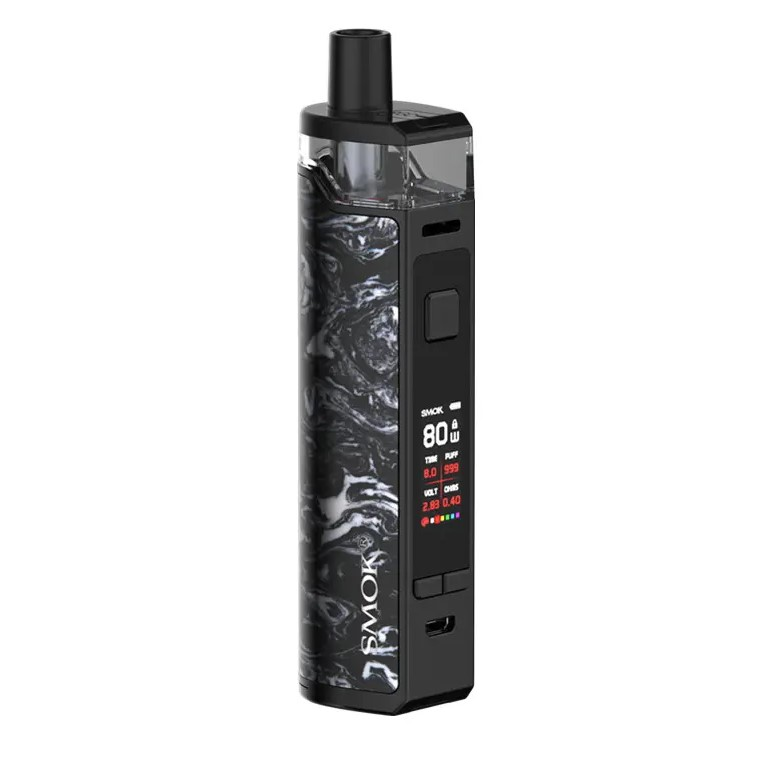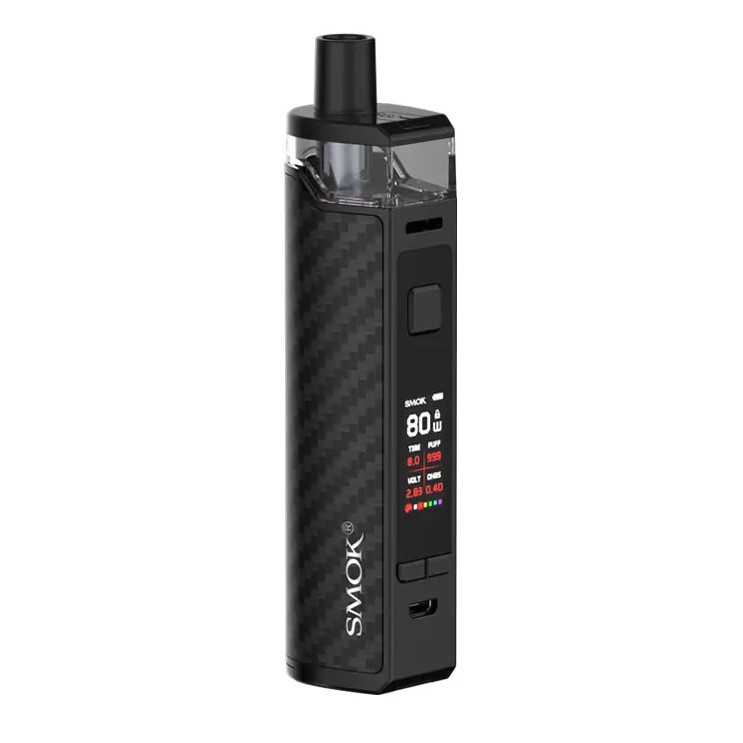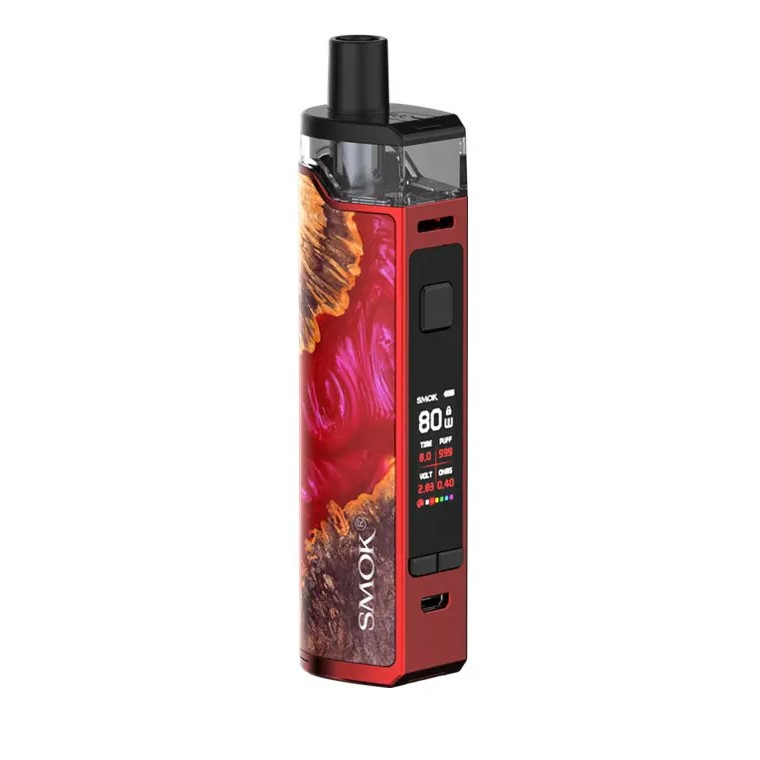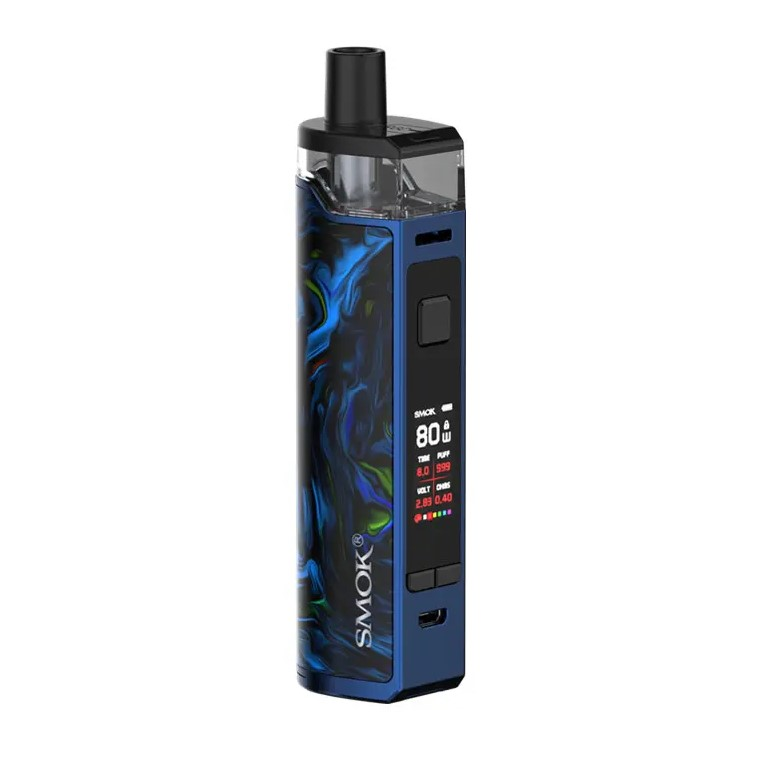 Dimensions: 118 mm x 31.5 mm 26 mm
Weight: 97.3 grams (battery not included)
Power range: 5watt-80watt
Standby current: <200uA
Input voltage: 3.3-4.2 volts
Output voltage: 0.8-4.0 volts
Output wattage: 1-80 watts
Charging voltage: 5 volts
Charging current: 1.3 ams (Max)
Charger output: 5V/2A
Resistance range: 0.13-2.5 ohms
Output mode: Wattage
E-liquid capacity: 2 mL
Package Includes:1 x RPM80
Device1 x RPM80 RPM
Pod1 x USB Cable
1 x User Manual
They call it a "pod mod" and that feels about right, it's a bit too chunky to be a proper pod. But for the convenience of being able to use some of the 10,475,128 spare 18650 batteries I have around is really nice. It means this little beauty fits into my daily vaping really nicely.



+ Solid build quality
+ Seven color options
+ Large color screen for wattage and battery meter + Two pods (one for each coil) includedGood pod capacity (5 mL)
+ Easy to use and fill (can be refilled without removing pod)
+ Clear pods allow juice monitoringAdjustable airflow on the RGC pods
+ Pods are held in firmly
+ Two coil options included
+ Tons of other coils available for both MTL and DL (including RBA decks)
+ Good flavor from coils
+ Good life from the 0.4-ohm coil
+ Good battery life with the 0.4-ohm coils (or any of the MTL coils)
+ Takes 18650 batteries
+ Fast charging (1.39 amps) that's listed correctly 
+ Fully adjustable output
+ Supports pass-through vaping
- Bad life from the 0.17-ohm coils
- Low battery life on the 0.17-ohm coils (they require higher wattage)
- Some condensation under the pods
- A little chunkier than some other pod devices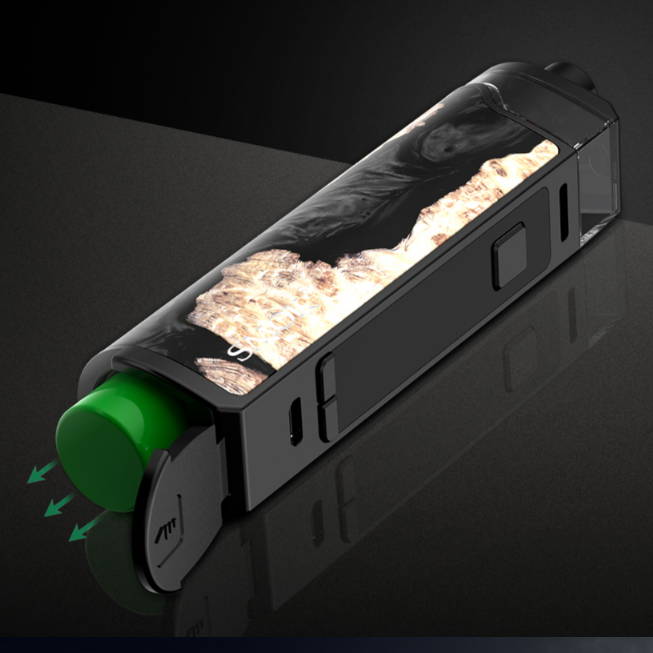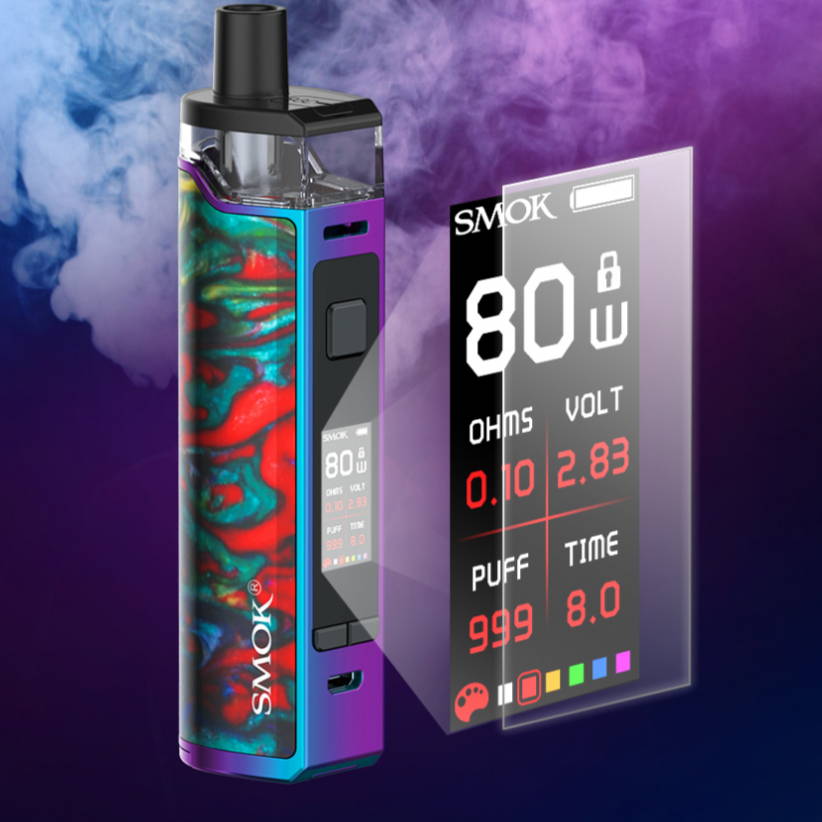 This is the pod mod for us! The RPM80 Pro is all things to all pods!
We really do love this, it's a great all-rounder that can handle everything. If you love nic salts this is superb! They even run at 80w in the RGC Pod if you're really feeling nutty. High VG will run pretty nicely (keep it 80/20 or below for best results) and you can throw some High PG in there and with a bit of fiddling, it will run nicely. AND it runs on 18650? C'mon.
Definitely a winner.
---